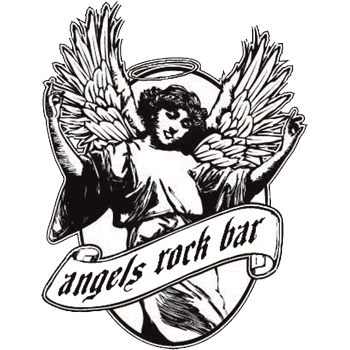 Angel's Rock Bar

Nothin' but a good time and rock and roll!
At the direction of government and health officials, we will be closed until further notice. The safety of our guests and team members remains our highest priority. We value your patronage and look forward to welcoming you back when we are advised that it is safe to do so.
Part lounge, part club, all rock and roll - Angel's Rock Bar embraces the era where rock was king and the youth just wanted to let loose. When getting a little weird was expected and knowing how the night would end was unpredictable.

Check out our weekly lineup of entertainment including top DJ's, rock and punk bands, and retro nights all bringing you a sexy soundtrack. Angel's Rock Bar allows its guests to enjoy the music they love in a stylish room with all the trappings of a club, yet none of the pretense.
Host a Live! party for you & your friends!
Want a $25 gift card and great specials for you and your friends? Give us your number and gather 5 friends so we can hook you up!
Sign up to receive a party at Angel's Rock Bar by visiting HERE.